Use our know-how to transform your startup
You don't have to navigate every challenge by yourself. We can make problem solving and decision-making easier and less stressful with 1:1 Founder Coaching:
An on-demand session with Marcus Exall, a top angel investor.

No strings advice. Just book sessions when you want them.

Get actionable advice from an advisor who has helped founders that went on to raise over $1bn.
Sophie Walker, Founder - JUST:Access
'Something odd happened when I had my session with Marcus. On one hand, he set out for me very clearly and methodically why my plan for driving more investment into the company was not going to work, but yet despite this being ostensibly "bad news" I left the call feeling more hopefully and confident than I started it.
I think this is down to two things. Marcus has some serious technical chops. It was such a relief to speak to someone able to talk authoritatively about raising investment from my stage (seed), but how decisions we made now would impact us as Series A and beyond. He is able to "zoom in" at the current problem that has seized my brain, while also helping me to "zoom out" and see things from different angles.
The second is that Marcus's emotional intelligence. I actually think that's his super power. He gives it to you straight, without making you feel foolish. And he spoke of his experiences without lapsing into telling war stories. That in the moment, I was the thing that mattered to him. So many people offer up such sessions, but few can pull it off like this.'
Hossam Elgamal, Founder - Lovedoc
'Marcus, has been an absolute game-changer for my start-up. From the moment we first met, his expertise and unwavering support have been invaluable. Marcus possesses an exceptional understanding of business and a remarkable ability to provide targeted advice that resonates with my entrepreneurial journey.
His guidance on refining my business strategy and perfecting my pitch has been transformative. Every interaction with Marcus has been enlightening and inspiring, as he effortlessly imparts his wisdom and experience. His dedication and genuine interest in my success have fostered a strong and trusting relationship.
I am grateful for Marcus's mentorship, which has undoubtedly propelled me and the company forward.'
Chris Beech, Founder - Luhv Drinks
'Well, what can I say? I hope all the investors I come into contact are like Marcus! What an absolute pleasure to have been able to get his insights and guidance. I look forward to knowing Marcus for many more years and look forward to plenty more conversations.
Any founder will be greatly advanced by having the experience and guidance from such an experienced investor. Really made a difference to my journey, and I have no doubt he would have the same effect on any founder he comes into contact with.'
02. Send a pre-read
Marcus will review any document that provides context
03. Solve your problems
A 45 min chat in which we'll solve your biggest problems together
Marcus will provide clear guidance and actionable next steps
He'll post any additional help or links to your session page
Book time with a top Angel investor
✔ 1:1 coaching from Marcus Exall, who has helped founders that raised over $1bn
✔ Slots available every week
✔ We'll review a pre-read so we're ready to give the best advice
✔ 45 minutes of coaching and problem solving
✔ Get experienced entrepreneurs and investors working on your problem
'Marcus has been the most important advisor not only to me but to the Mendi board, and that to me is invaluable.'
Moha Bensofia, CEO Mendi
Get insider know-how from angel investors and VCs
Marcus is a serial entrepreneur, investor and board advisor. He built a successful digital agency, exiting to IPG in 2011. Since then, he has been involved in building many successful tech businesses, either as an investor, founder or operator. Businesses in which he has been directly involved have scaled to hundreds of employees and received over $1 billion in venture funding. He mentors founders across the UK and Europe on any subject they care to raise. He's also the first ever Investor-in-Residence for Virgin Startup.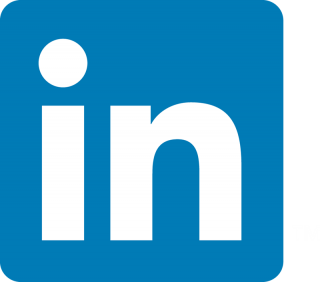 Rahul Chakkara, Founder -
Manas AI
'Marcus was brilliant at dissecting the fund raising process, making it relevant for startups like us. At the same time, his feedback during 1-1 sessions was highly valuable. Thanks a lot.'
Jaron Soh, Founder -
Voda
'Marcus provided great expertise in helping us dive deeper into understanding user retention, growth and helped us fine-tune our fundraising strategy which enabled us to more efficiently garner investor interest in our fundraising process.'
Kene Ezeji-Okoye, Founder -
Millicent
'The session with U2R was extremely helpful for us. They were able to look at the business both from an outsider's perspective, and draw on years of experience to quickly deliver actionable insights.'
We help founders master the startup journey
Marcus Exall is one of the UK's top angel investors. He's advised and backed founders who went on to raise over $1bn. Before that he played a key role in several high-growth scaleups, such as Student.com and Monese.
He is ably assisted by Nick Berry, a strategist with whom he has worked for over 20 years. Nick founded, grew and exited a successful strategic digital agency helping dozens of top brands grow. He is using big brand thinking and frameworks to help startup and scaleup founders lay the foundations of $1bn businesses. Andy Maher, an expert in scaling and selling successful businesses, completes the U2R team.
We know how hard the journey is. We formed U2R to make the path easier for and ensure more founders achieve their ambitions, especially those without easy access to networks of advisors or investors.